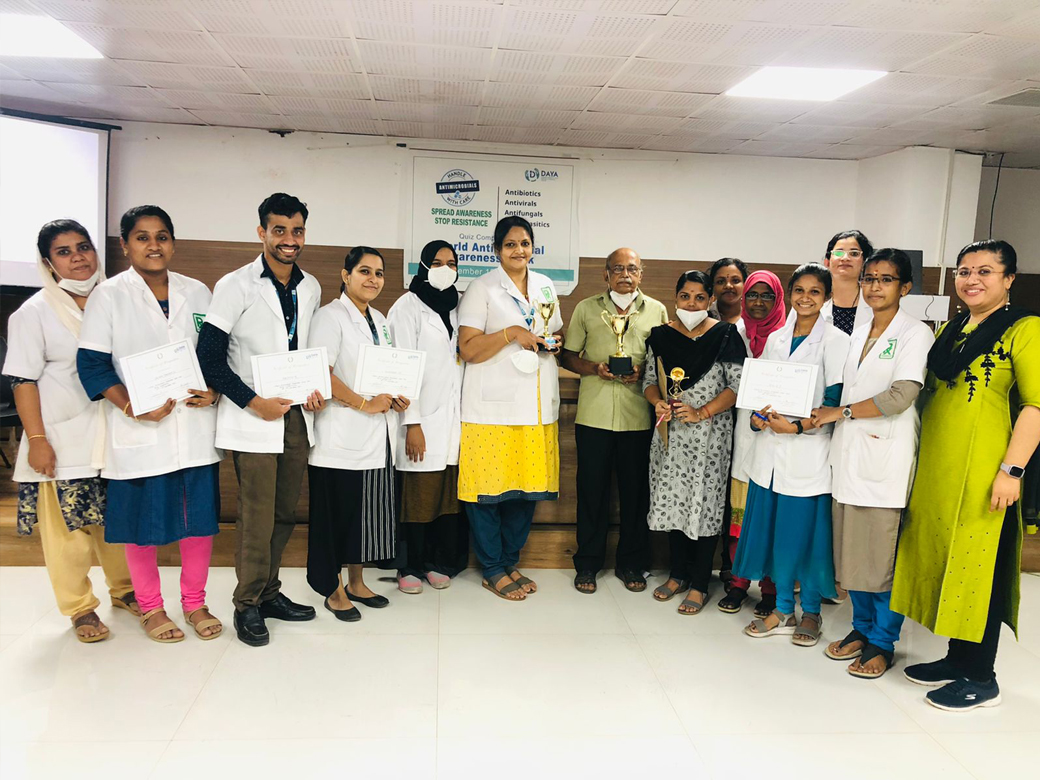 18-11-2021
Pharmacy Department conducted a quiz competition on the occasion of World Antimicrobial Awareness Week 2021
On the occasion of World Antimicrobial Awareness Week 2021, a Quiz Competition was conducted on 18 November 2021 by Clinical Pharmacy Department.
First Prize - Anu K J & Denna Johnson(Pharmacy)
Second Prize - Vyshnavi & Abhijit(Pharmacy)
Third Prize - Aneesha & Reshma(First Room Side)
Congratulations to the winners and all participants. This year the theme is Stop Resistance and Spread Awareness.